Orihuela Costa — properties for sale in Orihuela, Costa Blanca
Notify me
You already have an alert on this search
Your alert subscription is being processed
Orihuela Costa is a part of the Costa Blanca coast in Spain, south of Torrevieja; it belongs to the Orihuela, Province of Alicante and the Autonomous Community of Valencia. Orihuela Costa is a perfect place for both permanent stay and rare holidays. Along the coast there are some popular resorts such as Punta Prima, Mil Palmeras and others. As for property, there are both cheap areas (mainly off the N-332) and communities of private villas. This is a popular destination for real estate buyers. Spanish and foreign investors appreciate Orihuela Costa for the large selection 78 of properties for sale with average asking price from € 89.900 up to € € 5.200.000 with daily update, such as
Popular Orihuela Costa cities and prices of properties
At the beginning of 2021, the average property price in Orihuela Costa is €1874 per sq m. The most prestigious and expensive resort is Cabo Roig, located on a cape and surrounded by the sea. This is the place with the most expensive and luxurious accommodation on the Orihuela Costa: the average price is €3116/m². Villa in Cabo Roig on the seafront costs around €1,000,000. As you get closer to the exit of the cape, you can find some €600,000 options. Townhouses start at €150,000. Another popular location is Dehesa de Campoamor (€2150/m²) which is loved by British buyers as it has a variety of golf courses nearby. An interesting detail: Campoamor doesn't allow pine trees to be cut down even on your own plot, so an expert will come and count every tree before you buy the property.
Demand for houses and apartments is huge in Punta Prima (€2123/m²). It is the closest town to Torrevieja. It is considered to be a cosy green place, with pine, palms and citrus trees along the streets. It is a 15 minute walk from any part of the town to the sea. An apartment in a new development in Punta Prima costs from €150,000 and there are many resale options in the northern part of the town for €65,000. There is also the equally highly-attractive La Zenia (€1936/m²). In La Zenia you can enjoy picturesque coves with shallow entrances, making La Zenia an extremely desirable destination for families with children. Parents and children snorkel and catch crabs in the coves. There are restaurants and bars along the beach, so there's something for everyone. This is a popular tourist destination in high season, so local property owners earn from 60 EUR a day on letting. Another hotspot is the La Zenia Boulevard shopping centre, with over 150 big-name shops. Local entrepreneurs and Europeans are actively investing in this area. A resale 1-bedroom apartment in La Zenia, 2 km from the beach, costs around € 80,000. Apartment in new building costs about twice as much.
Frequently Asked Questions
Most affordable options on the Orihuela Costa are located further from the sea, i.e. behind the N-332 motorway. These areas include La Florida (€1638/m²) and Los Altos (€1516/m²), which can be considered as remote parts of Punta Prima. And also La Regia (€1600/m²).
The nearest airport is the Región de Murcia International Airport in the neighbouring region, close to the Corvera. The distance from Orihuela Costa is about 50 km. Another option is Alicante airport, which is about 70 km away.
First and foremost, Torrevieja and Alicante. Torrevieja is not a big city, but it is where some Orihuela Costa residents go for their daily needs. Also worth mentioning is the ancient city of Murcia, capital of the region of the same name (Orihuela Costa is placed between two autonomous communities: Valencia and Murcia). Murcia is not on the sea, but it has other benefits: one of the oldest universities in the country is based here. This city has a rich ancient history, architectural diversity, plenty of parks and bridges, beloved by travellers. The sandy spit of La Manga, exceptionally clean in terms of ecology, and the lagoon of the Mar Menor (one of the largest in Europe) are the most important natural attractions.
Orihuela Costa Neighbourhoods
Cities and Locations Around Orihuela Costa
Narrow your Property search
Interested in buying property in Spain?
Send your request and get our immediate feedback!
By sumbitting this form, you confirm that you agree to our website
terms of use
, our
privacy policy
and understand how we store cookies on your device.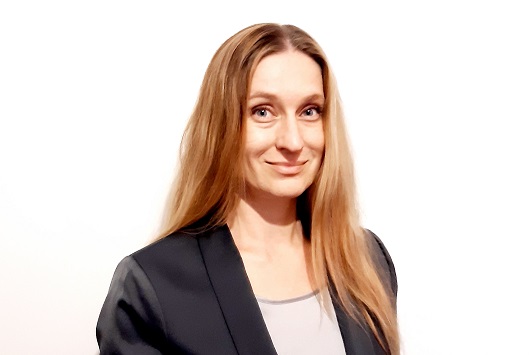 Your manager
Yulia Kaptsiuh
Sales Manager
Subscribe to our newsletter
By sumbitting this form, you confirm that you agree to our website
terms of use
, our
privacy policy
and understand how we store cookies on your device.