Punta Prima — properties for sale in Orihuela, Costa Blanca
Notify me
You already have an alert on this search
Your alert subscription is being processed
Punta Prima is a Mediterranean Spanish resort in Orihuela Costa, south of the Costa Blanca. It is a part of the province of Alicante in the Autonomous Community of Valencia. Over time, thanks to the infrastructure for families with children, Punta Prima became an attractive destination for permanent residence. In catalogue of Virto Property you will find 15 of properties for sale with average asking price from € 99.900 to € 2.700.000, including:
The town is located a five-minute drive from Torrevieja and is considered to be its suburb. It is home to no more than 3000 permanent residents but during the high season the number of residents increases many times thanks to tourists. Punta Prima is considered a cosy and "green" resort full of palms and fruit trees. There are several beaches and picturesque coves with comfortable entrances to the water that are perfect for children. There are some great restaurants that draw people from all over the coast, and nightlife options, so Punta Prima offers entertainment for all ages and tastes. During the high season, property owners in Punta Prima charge tourists up to €60 per night. The town is small: from almost anywhere in Punta Prima, the beach can be reached on foot in 10-15 minutes.
Property prices in Punta Prima
Properties in Punta Prima are represented mainly by resale options from the 1980s. Prices here are considered to be quite reasonable: you can buy a 60 sq m apartment not on the seafront for €65,000. A similar apartment in a new development starts from €140,000. In the northern part of the town there are more apartment buildings and, closer to the beach, there are gated townhouse communities with pools and barbecue areas. A few high-standard projects with sea views are currently under construction here; prices are from €300,000.
Frequently Asked Questions
The Orihuela Costa area has a number of expensive luxury areas. First, the Cabo Roig resort, located on a cape washed by the sea from three sides. At the entrance to the place, next to the road, there are some options of townhouses for €150,000 but on average apartments here cost from €600,000 and houses from €1,000,000. Another privileged place nearby is Dehesa de Campoamor which is loved by those who play golf (there are various golf clubs), where resale villas within walking distance of the sea can be purchased for €400,000.
Torrevieja is not a large city, yet it is Punta Prima's "big brother"; many residents go there for business. Some even consider Punta Prima as a suburb or neighbourhood of Torrevieja. Nearby, in the region of Murcia (approx. 440,000 citizens), is located the capital of the same name: an ancient city with diverse architecture, a rich history and an old university. There's also Alicante (330,000 citizens), a major business centre and port. And Benidorm, which has been called the "Spanish Las Vegas" for its choice of nightclubs and casinos, is especially popular among British property buyers.
Murcia Airport (Región de Murcia International Airport) is about 45 kilometres to the southwest. Alicante airport is about 50 km to the north along the coast.
Punta Prima Neighbourhoods
Cities and Locations Around Punta Prima
Narrow your Property search
Interested in buying property in Spain?
Send your request and get our immediate feedback!
By sumbitting this form, you confirm that you agree to our website
terms of use
, our
privacy policy
and understand how we store cookies on your device.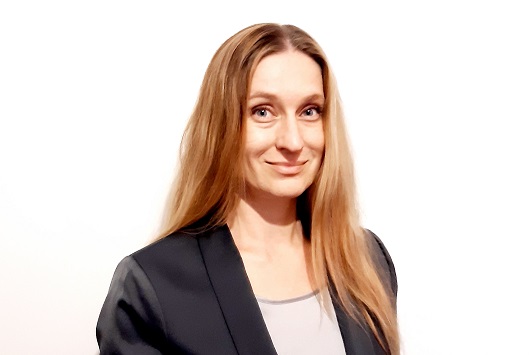 Your manager
Yulia Kaptsiuh
Sales Manager
Subscribe to our newsletter
By sumbitting this form, you confirm that you agree to our website
terms of use
, our
privacy policy
and understand how we store cookies on your device.