Chalets for sale in Spain
Notify me
You already have an alert on this search
Your alert subscription is being processed
Chalet is a unique type of property - it is a happy middle between apartments or townhouses on one side and villas on the other. These small detached houses are affordable to many customers in Spain. Although most chalets are not situated in city centres, they are a popular type of property to buy for those who seek privacy. Some chalets boast a plot and a swimming pool, and make for great year-round family place of residence.
In our catalog you will find hundreds of chalets for sale in various regions of Spain, from cheapest to luxury options.
Chalet prices in Spain
Chalets for sale range from one- to two-bedroomed houses that cost around €70,000-€80,000 to large new-buildings in the modern style for over €2,000,000. The main factors which form the price of a real estate are the size of the property, its condition, the distance to the sea and the surrounding infrastructure.
The average property price in Spain in May 2021 is estimated at € 1794 per sq m.
Frequently Asked Questions
In most cases, chalets are one or two storey houses with an area of 50 to 150 sq m. On the ground floor there is a kitchen and a living room (often a joint space in Spain) and a toilet; on the first floor there are bedrooms and a bathroom. In recent years, chalets are often built in the suburbs and these houses are located in a residential complex with a common area.
The Costa Blanca and the entire province of Alicante have been the most popular destinations for foreign buyers in recent years. In the capital of the province, there are many options for buying chalets in different areas. The Parque Avenidas and Vistahermosa are the main private residential places of the city – there are not so many apartment blocks and the area almost entirely consists of chalets and villas. Also we should mention the San Juan beach area in the eastern part of the city. There are more apartments on the seafront there, but you can also find chalets. If you want to dive deeper into this topic, then read our guide to Alicante areas and find out all the details about city's neighbourhoods.
You can also check out some suburbs around Alicante, where you may find privacy, calm, and more affordable options. In Gran Alacant and Arenales del Sol you may choose among a variety of new constructions with chalets for sale within walking distance to the sea and restaurants. The price for these options start from €100,000. Learn more about the suburbs of Alicante here. Looking for some bargain options? You may find many in Torrevieja, Elche and smaller towns. El Campello is also a nice place to consider – it is located along the San Juan beach and has many new and resale chalets.
We have several offices in Spain, including two in Alicante and Torrevieja, so come visit us! Besides, with Virto Property you can purchase or sell a property remotely. We also have a call-centre to help you. Contact us for more information!
Cities and Locations Around Chalets
Narrow your Chalets search
Interested in buying property in Spain?
Send your request and get our immediate feedback!
By sumbitting this form, you confirm that you agree to our website
terms of use
, our
privacy policy
and understand how we store cookies on your device.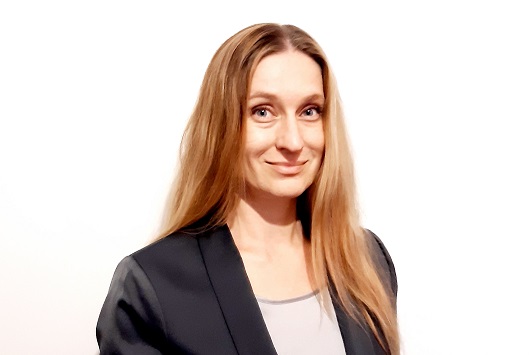 Your manager
Yulia Kaptsiuh
Sales Manager
Subscribe to our newsletter
By sumbitting this form, you confirm that you agree to our website
terms of use
, our
privacy policy
and understand how we store cookies on your device.