Gran Alacant – property for sale in Alicante province, Costa Blanca
Notify me
You already have an alert on this search
Your alert subscription is being processed
Gran Alacant is a small resort town on the Costa Blanca. It is a suburb of Alicante, and a popular destination for home buyers. Gran Alacant belongs to Santa Pola, but the distance between these places is about 5 kilometres; Gran Alacant looks different, so it is perceived as a separate area.
The town is located on a hill, so the way to the sea is down a road that bypasses the cliff. The beach is in 20 minutes by foot and 5 minutes by car. In any case, Playa Carabassi, a local beach, is much appreciated by seaside lovers and is well worth the trip. At the entrance of the town and closer to the N-332 road there is a commercial area with shopping centres, pharmacies, restaurants, banks and other infrastructure. The town also has a school. This allows for a quiet but never-ending life in the town, so we would recommend Gran Alacant not only as a resort for your summer residence but also as a comfortable place to live all year round. It is not without reason that European investors are keen on this place – the names of the streets here attest to this: Avenue Escandinava, Avenue de Noruega, Carrer de Belgica among others. In recent years Gran Alacant has become a popular destination for property buyers. VirtoProperty has a large selection of real estate for sale in various categories:
Property prices in Gran Alacant
The average property price in Gran Alacant in February 2021 is estimated at €1624 per sq m. Even in the "covid" year of 2020, local real estate added +2% to the price tag.
Gran Alacant can be called a 'unity' of several communities. It is a more upmarket area than Santa Pola. Most of the complexes are a few bungalows or townhouses built around a common pool and green area; some communities have tennis courts, gyms, SPA and other infrastructure. A new townhouse on this market starts from €125,000.
It should also be noted that close to the town there is the Sierra y Cabo de Santa Pola nature reserve, where no property can be built. Because of this, you won't see any buildings over three floors in Gran Alacant.
Frequently Asked Questions
First, there is plenty of luxury real estate in Alicante, especially in the Parque Avenidas and Vistahermosa areas (read about Alicante neighbourhoods here). If you drive to the west via the AP-7, you will reach Villajoyosa and Benidorm. The latter is widely popular among property buyers from the UK. Benidorm is called the "Spanish Las Vegas" for its casinos and splendid nightlife.
There are a few more suburbs in the Alicante area where people are looking for more privacy and peace, but also more affordable prices. For example, in Santa Pola (a few kilometres west of Alicante), you can buy apartments on the sea front for €70,000, but there you won't find any new options, so this place is more suitable as a summer residence. There are many new developments with townhouses and pools in Arenales del Sol. New flats for sale within walking distance to the sea cost around €100,000 plus the infrastructure allows to reside with comfort all year round. The surrounding area of San Vicente del Raspeig, a student town with a campus around the University of Alicante, is also a perfect place for letting or buying student housing. Read more about the suburbs of Alicante here.
VirtoProperty has several offices in Spain, including one in Alicante, from which you can reach Gran Alacant by car or public transport. We are happy to advise you on the property, either in person or online. Contact us now!
Gran Alacant Neighbourhoods
Cities and Locations Around Gran Alacant
Narrow your Property search
Interested in buying property in Spain?
Send your request and get our immediate feedback!
By sumbitting this form, you confirm that you agree to our website
terms of use
, our
privacy policy
and understand how we store cookies on your device.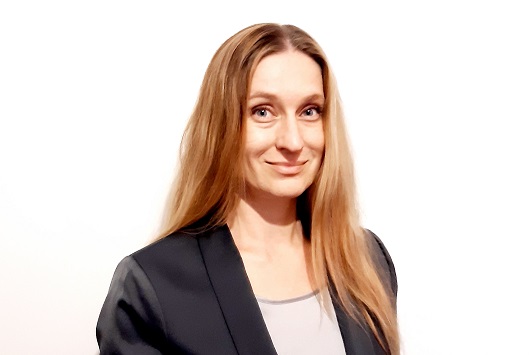 Your manager
Yulia Kaptsiuh
Sales Manager
Subscribe to our newsletter
By sumbitting this form, you confirm that you agree to our website
terms of use
, our
privacy policy
and understand how we store cookies on your device.