El Campello — properties for sale in Costa Blanca
Notify me
You already have an alert on this search
Your alert subscription is being processed
El Campello is a Spanish resort on the Mediterranean Costa Blanca. It is part of the province of Alicante and the Autonomous Community of Valencia. The town is located 13 kilometres north of the city of Alicante. For 50 years, El Campello was an average fishing village, but has been a thriving tourist destination ever since. The permanent population of the town is around 30,000 citizens, but during the high season this number, at least, doubles. The town also boasts a 23 km long Muchavista beach, an extension of Playa San Juan and one of the best places along the entire coastline. There are also a few more wild beaches and rocky coves. In recent years El Campello has been a popular destination for property buyers. In our catalogue you will find 25 properties for sale in various categories:
If you are interested in the area, we advise you to read a complete guide to El Campello.
Property Prices in El Campello
At the beginning of 2021 the average property price in El Campello is estimated at €1835 per sq m. In new buildings – €2200 per sq m. The southern part of the city, closest to Alicante, is the most expensive: there a majority of new buildings offer sea views. An apartment of 50 sq m costs around € 115,000. The city centre offers only resale properties. There you can find options a bit further from the seafront for €60,000. In the northern part are mostly gated townhouse communities with pools and detached houses. Prices here are quite affordable; a new villa with a panoramic view of the sea costs €300,000. During the summer season, the local accommodation has a high potential for earning on tourist lettings.

View offers in locations near El Campello
Frequently Asked Questions
First, there is plenty of luxury real estate in Alicante, especially in the Parque Avenidas and Vistahermosa areas (read about Alicante neighbourhoods here). If you drive to the west via the AP-7, you will reach Villajoyosa and Benidorm. The latter is widely popular among property buyers from the UK. Benidorm is called the "Spanish Las Vegas" for its casinos and splendid nightlife.
There are several suburbs around Alicante, where buyers are looking for privacy and peace, but also for cheaper options. For example, in Santa Pola (a few kilometres west of Alicante), you can buy apartments on the sea front for €70,000. In Santa Pola you won't find any new buildings, so it is not suitable for permanent residence, but rather for holidays. In Gran Alacant and Arenales del Sol you will find a variety of new developments with townhouses, swimming pools and new apartments for sale within walking distance to the sea and amenities. The price for such options start from €100,000. The surrounding area of San Vicente del Raspeig, a student town with a campus around the University of Alicante, is also well suited to letting or buying student housing. Read more about the suburbs of Alicante here. There are also many bargain options in Torrevieja, Elche and smaller towns.
VirtoProperty agency has several offices around Spain, including two on the Costa Blanca. Here you can find our branches in Alicante and Torrevieja. We are ready to advise you on the property you'd like to purchase in person or online. Contact us now!
El Campello Neighbourhoods
Cities and Locations Around El Campello
Narrow your Property search
Interested in buying property in Spain?
Send your request and get our immediate feedback!
By sumbitting this form, you confirm that you agree to our website
terms of use
, our
privacy policy
and understand how we store cookies on your device.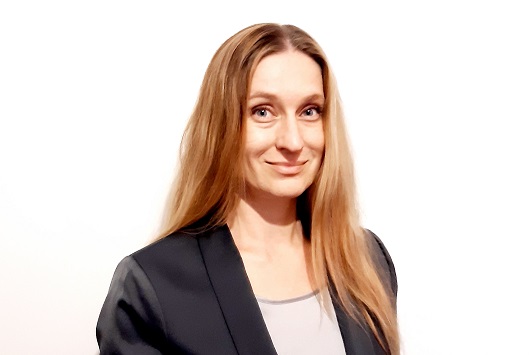 Your manager
Yulia Kaptsiuh
Sales Manager
Subscribe to our newsletter
By sumbitting this form, you confirm that you agree to our website
terms of use
, our
privacy policy
and understand how we store cookies on your device.