New build property for sale in Costa Blanca
Notify me
You already have an alert on this search
Your alert subscription is being processed
Costa Blanca,which is located in the province of Alicante, is named the most promising destination to buy real estate in Spain. In contrast to the Costa Brava and Costa Dorada, there are still a wide choice of plots for construction. Thanks to this buyers are able to choose from a large selection of new buildings, and prices are kept at a low level. Do not forget that the Costa Blanca offers the warmest water in Spain. In our catalogue you will find hundreds of new properties for sale in this region in various categories:


Prices for new homes on the Costa Blanca
Real estate prices on the Costa Blanca are some of the lowest in the tourist part of Spain. The average cost per sq m in March 2021 is estimated at €1493 (average for all types of property). As for new buildings, the price rises to almost €2000. However, it depends on many factors, such as the type of property, the presence/absence of a sea view and the distance to the nearest beach.

The most expensive resorts in Costa Blanca are Altea, Benidorm, Benissa, Calpe, Moraira and Javea.
Frequently Asked Questions
The first option is Alicante, the capital of the province of the same name. Quite a large city (about 330 thousand citizens) with the infrastructure of a modern European capital. The main airport of the coast is also located there. It's well suited for both vacation properties and permanent residences. The city is divided into 9 districts, most of which can be recommended for purchase. If you prefer a relaxed atmosphere, then consider the town called Torrevieja. It is a small resort town in the southern part of the Costa Blanca. A detailed guide on the Torrevieja's neighbourhoods is available here.


In case you are more into various activities and parties, nothing is better than Benidorm, the city of skyscrapers, nightclubs and casinos, highly popular among tourists and investors from the UK. There is also a lot of development going on in Finestrat, which is a suburb of Benidorm.


Finestrat guide by Virtoproperty
El Campello guide by Virtoproperty
Utility bills in new buildings are noticeably lower, largely due to the high energy efficiency of new homes. New buildings are often built in residences with swimming pools and a barbecue zone. Such "urbanizaciónes" are usually gated.


Newly built houses in Spain are delivered in a "ready to enter" status, often with all the necessary furniture and appliances. In addition, with the growing popularity of the local market developers are taking into account the interests of foreign customers. For example, builders adapt property layout for customer's needs and make bedrooms more spacious.


We have several offices in Spain, including two on the Costa Blanca. We work directly with the largest local developers, and our agents are always aware of the construction stage and where the best deals can be found. However, with Virto Property you can purchase or sell a property remotely. We have a call center to assist you. From 29 March 2021, the British citizens can arrive in Spain to purchase a real estate. To do it, it is important to submit a negative Covid-19 PCR test made 72 hours before entering Spain.


Cities and Locations Around Costa Blanca
Narrow your Property search
Interested in buying property in Spain?
Send your request and get our immediate feedback!
By sumbitting this form, you confirm that you agree to our website
terms of use
, our
privacy policy
and understand how we store cookies on your device.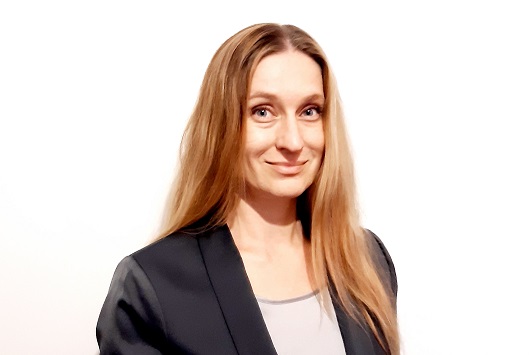 Your manager
Yulia Kaptsiuh
Sales Manager
Subscribe to our newsletter
By sumbitting this form, you confirm that you agree to our website
terms of use
, our
privacy policy
and understand how we store cookies on your device.