Coastal property for sale in Costa Blanca
Notify me
You already have an alert on this search
Your alert subscription is being processed
Here you will find a catalogue of coastal property for sale on the Costa Blanca, the province of Alicante. This place is known for its bargain prices. Here you can buy secondary properties close to the sea from € 40,000. Now it is a popular destination among property buyers – not only local, but also foreign ones. Almost 40% of transactions on the Costa Blanca are made by foreign investors who are looking for a vacation property or a home to move into.
There are more than 300 days of sunshine a year, in August the sea gets as warm as +29°C (the warmest coast of Spain), and the World Health Organization has named the Costa Blanca the place with the most favourable climates on Earth.
In our catalogue you will find a large selection of real estate for sale in different categories:
Coastal property prices on the Costa Blanca
The average cost per sq m of property is estimated at €1602, but in the coastal zones the price rises to € 1800-€ 2100. Unlike the Costa Brava, there are still a variety of perfect plots for development. Because of this, Costa Blanca's location is considered the best option in terms of prices and profitability in case of investing in Spanish real estate: the coast is undergoing an active development and price is growing. Customers often buy properties here in order to earn on the resale or letting. An important factor when choosing a coastal property is a panoramic view of the sea.
Frequently Asked Questions
First of – in Alicante, the capital of the province. It is quite a large city (around 330.000 citizens) that brings all the advantages of a modern European capital. The main airport of the coast is also located in Alicante-Elche. The city is perfect for purchasing both a summer residence and permanent houses. The city is divided into 9 districts – we advise to consider most of them. Here is a small place called San Juan, one of the best beaches on the entire Costa Blanca. On the other side of this beach is El Campello (a suburb of Alicante on the way to Villajoyosa). There are plenty of private, new and secondary coastal homes to suit everyone. Besides, one of the most attractive seaside resorts – Finestrat – is a beautiful area to check out. It neighbours Benidorm, a city of skyscrapers, nightclubs and casinos, which is extremely popular with tourists and investors from the UK.
VirtoProperty Finestrat guide
VirtoProperty El Campello guide

If you prefer a more relaxed atmosphere, then we recommend to consider Torrevieja. It's a small resort town on the southern Costa Blanca that is beloved by European retirees. You can read a detailed guide to the best areas to buy home in Torrevieja on our website.
VirtoProperty has two offices on the Costa Blanca – in Alicante and Torrevieja. We will be happy to advise you in person or online if you are looking for a property in Spain. Contact us now!
Cities and Locations Around Costa Blanca
Narrow your Property search
Interested in buying property in Spain?
Send your request and get our immediate feedback!
By sumbitting this form, you confirm that you agree to our website
terms of use
, our
privacy policy
and understand how we store cookies on your device.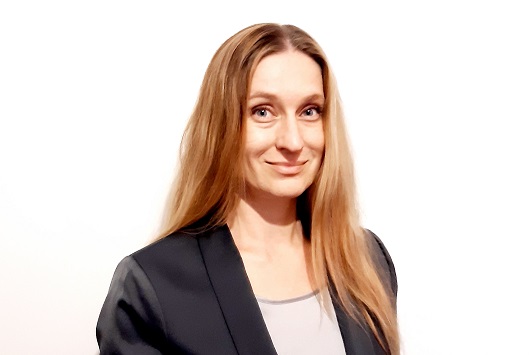 Your manager
Yulia Kaptsiuh
Sales Manager
Subscribe to our newsletter
By sumbitting this form, you confirm that you agree to our website
terms of use
, our
privacy policy
and understand how we store cookies on your device.