Villas for sale in Costa Blanca
Notify me
You already have an alert on this search
Your alert subscription is being processed
Costa Blanca is a very attractive destination for purchasing villas in Spain. Here you can buy small, secondary, multi-bedroom villas from €120,000. Also in the cheap offer of villas on the Costa Blanca there are residential complexes of houses with a communal pool and barbecue area. If you are interested in the luxury real estate, there is also plenty to choose from: look through our catalog and you will find luxury palaces of 20,000 sq m in high-tech style for €6,000,000.


We have a large selection of villas for sale – hundreds of properties for every taste and budget.
Average property price on the Costa Blanca
The average cost per sq m in February 2021 is estimated at € 1600, but if we are talking about luxury villas in popular resorts, the cost goes up to € 2000 and above. Unlike the Costa Dorada, on this cost there are still plenty of decent plots to build on, so you will have more options for choosing a perfect land with sea views. This also makes the Costa Blanca a great option in terms of prices and profitability in case of investments in Spanish real estate: the coast is developing actively and prices are increasing. Often customers buy houses under construction and later earn on resale or rentals.
Frequently Asked Questions
Here we can mention the same cities from above. Besides, El Campello should also be added to the list (a suburb of Alicante, close to Villajoyosa). It is located on San Juan Beach, one of the best coasts of the entire Costa Blanca. There are a variety of new and resale private villas for every taste. Also one of the greatest choices is Finestrat, Benidorm's neighborhood. In Finestrat the construction is currently very active, and the speed of price growth is one of the highest in Spain.


VirtoProperty Finestrat guide
VirtoProperty El Campello guide


Ciudad Quesada, a quiet and cosy town should also be mentioned here. This place is particularly popular among foreign investors. Half of its population consists of foreigners. Ciudad Quesada is famous for its houses. This area has almost no apartment buildings, only villas and chalets of no more than two storeys high.
First of all it is Alicante, the largest city of the province and its capital. It has 330,000 permanent residents and offers all the advantages of a modern European city. The main airport of the province is located in Alicante-Elche. This place is perfect as both summer residence, and for permanent living. Alicante 9 districts, and most of them can be considered for purchasing a property. If you are looking for some quiet place, then opt for Torrevieja. It is a small resort town in the south of the Costa Blanca, which is popular among European retirees. On our website we have an article on the best neighbourhoods of Torrevieja where you may purchase real estate. If you are looking for emotions and nightlife, Benidorm is what you need – it is the city of skyscrapers, nightclubs and casinos, a highly demanded place among tourists and investors from England.
We have several offices in Spain, including two on the Costa Blanca. However, with Virto Property you can always buy or sell a property remotely. We also have a call-centre to assist you. From 29 March 2021, the British citizens can arrive in Spain to buy a property. It is only necessary to submit a negative Covid-19 PCR test made 72 hours before entering Spain. Contact us for more information!
Cities and Locations Around Costa Blanca
Narrow your Villas search
Interested in buying property in Spain?
Send your request and get our immediate feedback!
By sumbitting this form, you confirm that you agree to our website
terms of use
, our
privacy policy
and understand how we store cookies on your device.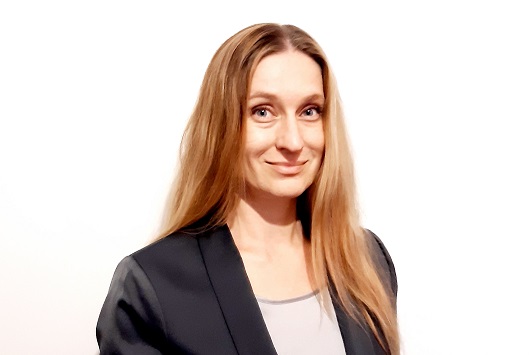 Your manager
Yulia Kaptsiuh
Sales Manager
Subscribe to our newsletter
By sumbitting this form, you confirm that you agree to our website
terms of use
, our
privacy policy
and understand how we store cookies on your device.